IP can be an incentive for technological innovation, offering strategic advantages to those who control information. But IP can also be an impediment to innovation, hindering collaboration or access to knowledge. "Open" and/or "collaborative" innovation happens when knowledge flows across the boundaries of any single firm, and circulates throughout knowledge networks and innovation ecosystems.
Professor de Beer and his multidisciplinary research team–including engineer and renowned management strategy expert Ian McCarthy and guru of public policy and international political economy Peter Phillips–are seeking to understand which IP practices and policies work well for open innovation, which do not and, most importantly, why.
---
Smartphone Patent Wars
The smartphone patent wars have attracted media headlines and policymakers' attention. But deeper questions remain before satisfactory legal, business, and policy strategies can be developed. This in-depth study focuses, therefore, on one of the most prominent examples of Canadian innovation in the past quarter century: the BlackBerry smartphone and network. The research traces the Waterloo, Ontario company's IP strategy from 2000-2012, beginning when BlackBerry (then called Research-in-Motion) was first notified by NTP, an American non-practicing entity or "patent troll," about potential patent problems, through to its involvement in pooling Nortel's post-bankruptcy IP assets through the "Rockstar" consortium. Blackberry moved quickly from its initially defensive position to become a strong IP player in this sector, in part because it embraced open innovation IP strategies such as cross-licensing and patent pooling. But also during this period, BlackBerry solidified a "closed" proprietary strategy for its operating platform, analogous to Apple, but in stark contrast to the open-source Android platform that Google opted for. How did BlackBerry's IP experiences and plans affect that decision? This study investigates the paradoxes of open and closed approaches, as BlackBerry's strategies involve aspects of both.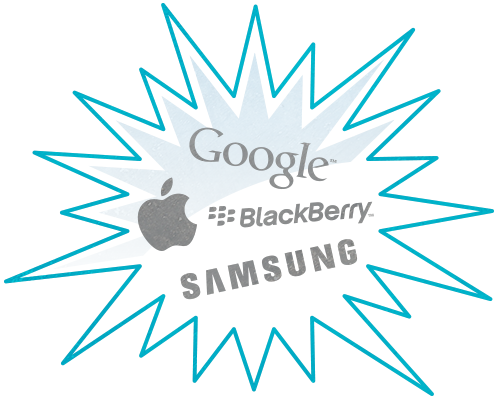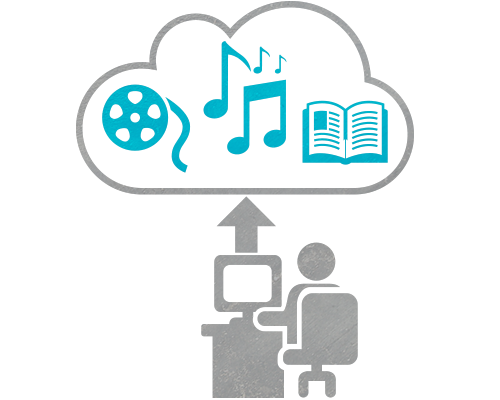 Digital Content and Creative Consumers
The project's second study examines digital entertainment software, i.e.video games. While the smartphone patent study deals with open innovation mainly in a business-to-business context, this research on creative consumers explores aspects of end-user innovation. The video game sector is among Canada's most economically and culturally successful examples of digital content creation. Studying this sector also allows us to explore open innovation in a predominantly copyright and trademark related context, which contrasts and compares well with our other studies involving mainly patent-related aspects of open innovation strategy. Because EA has been active in political lobbying around IP law reform, through an industry group, the Entertainment Software Alliance (ESA), the study also provides important insights about the relationship between firm-level IP management strategies and national-level IP policy changes. By focusing on video games, instead of the music and movie industries typically discussed in this context, we will not only avoid dominant stereotyping and polarizing rhetoric, but also break new ground with original research.
Science & Technology Partnerships
The project's thirdcase study looks at large-scale collaboration on genome science and technology. We are investigating the IP issues and innovation outcomes from a recent Genome Canada (GC) funding competition for applied genomics research in bioproducts or crops. This study falls within our framework because the engagement of networks of researchers representing different private industrial partners, public institutions and government funders is clearly a kind of open innovation strategy. Preliminary research already shows that patent, trade secret, data protection and copyright law and policy is important for open innovation in this area. The genome science and technology sector also enables comparisons between life sciences and information communications industries. Through this study, we will help to assess returns on a $112 million investment in 12 projects, from GC's initial formulation of IP expectations, to its IP support during research and commercialization, to an assessment of success by piloting new IP evaluation metrics.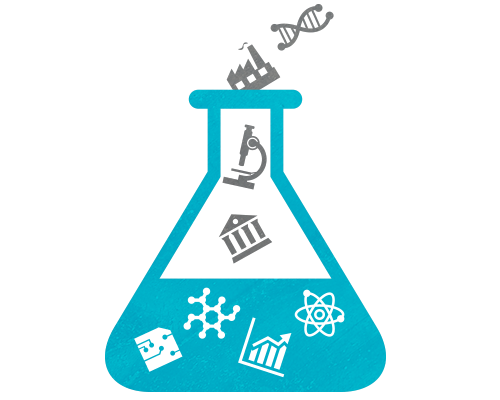 ---
Qualitative and quantitative data collected through these case studies will lead directly to proposals for new IP-related metrics to evaluate and improve open innovation practices and policies. A book, co-authored articles, practical guidelines and policy recommendations will mobilize new knowledge across academic disciplines and industrial sectors, having impact on scholars, industry and government.
The 5-year project runs from 2013-2018, and is jointly funded by the Social Sciences and Humanities Research Council, Genome Canada and three collaborating universities: Ottawa, Saskatchewan and Simon Fraser.