Practice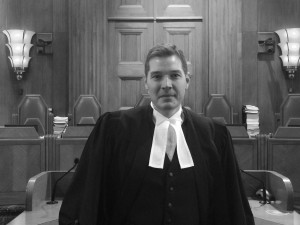 Since joining the Law Society of Upper Canada in 2002, I have been regularly advising technology companies, creator groups, law firms, think tanks, governments and international organizations. After working at the law firm of MacLeod Dixon (now Norton Rose) LLP and completing a judicial clerkship at the Federal Court of Appeal, I practiced law with the Department of Justice as counsel to the Copyright Board. I continue to practice law through Jeremy de Beer Professional Corporation, often on a pro bono basis, using my expertise to help clients in the areas of litigation, strategy, and policy. The real-world insights gained through my legal practice then inform and improve my work in other areas, from scholarly research to student teaching.
---
Litigation
I have represented clients in the Supreme Court of Canada, recently in landmark copyright and patent cases, and in the Federal Court of Appeal. I also assist in litigation by writing legal arguments for other firms, discussing case management issues and legal strategies, and testifying as an independent expert in court proceedings.
Strategy
Whether exploring legal options to protect and license intellectual property rights, or developing business strategy more broadly, I provide expert advice based on knowledge and experience. Focusing less on transactional logistics and more management decisions, I am able to help clients understand complexities and simplify strategic choices.
Policy
Much of my practice of law involves assisting in the analysis and formulation of public policy. Working at national and international levels, I help to improve legal, economic, and other governance frameworks. My specialty is translating complex theories and academic research into evidence-based policies and practical advice.